Consultant to University of Canberra and Together for Education Consortium members (World Vision, Child Fund, Library for All, CIMC - Consultative Implementation and Monitoring Council) funded by Australian Aid. The project focuses on education for the first three years of elementary education in Morobe, Madang and Central Provinces.
The project brief can be read here.

Hilary is a 2016 recipient of a Transdisciplinary and Innovation Grant from the Australian Research Council funded Centre of Excellence for the Dynamics of Language:
Developing a model of second language acquisition for Indigenous language revival in Eastern Australia.
Many Australian Indigenous communities are seeking to revive their traditional languages, and are gaining support from state Education Departments in this process. However, communities often have little access to research on second language acquisition, and they may have strong views on community ownership of languages, and community control of language programs.
       This case study aims to investigate the experiences and expectations of a school language revival program. Through a partnership approach with Indigenous community members, this will increase our knowledge of the teaching and learning in Indigenous language revival programs, and how best they can be supported.
Together with a team of linguists at the Australian National University, she has been working on the development of resources to support the Gamilaraay language. These are on YouTube: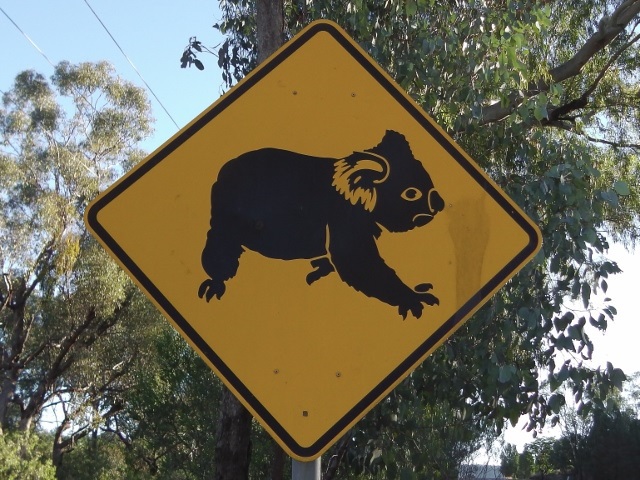 Road sign in Gunnedah, New South Wales.
Timor-Leste (2012-2013)
Two projects through ERF for AusAID (the Australian Agency for International Development):
Evaluation of East Timor English Language Program at the National University Timor-Leste (Universidade Nacional Timor Lorosa'e), with Katarina Tuinamuana (Australian Catholic University).
Design for Australia Scholarship Awards 2014-2018 - Timor-Leste Program, with Ceri Bryant and Vince Catherwood.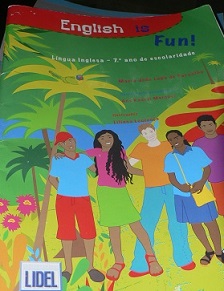 Thailand - Khon Kaen University (2012)
A series of intensive three-day inservice courses at the Faculty of Education at Khon Kaen University, for English language teaching staff and students, as well as English language teachers from the university's demonstration pre-school, primary and secondary schools.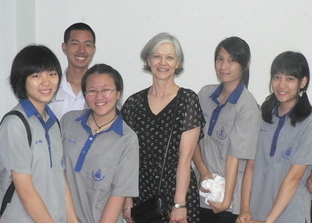 Hilary with students at the Demonstration School (Secondary), Khon Kaen University, Thailand.
Indonesia - Sampoerna School of Education (2009-2011)
Advisor to the Head of English Faculty at the Sampoerna School of Education in Jakarta. The School is part of a charitable foundation run by the Sampoerna family. The advisory role focused on assisting in the design and implementation of a new teacher education programme for secondary teachers in English and Mathematics.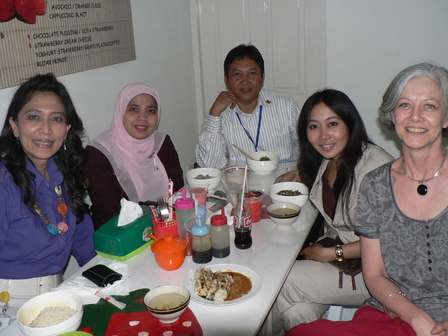 Lunch with colleagues at the Sampoerna School of Education, Jakarta, Indonesia (Vera Syamsi, Susilowaty, Soepriyatna, and Desi)